How Much Does It Really Cost to Build a WordPress Website?
A simple and effective solution would be to create a website on WordPress.
We develop effecient websites with good design and easy navigation on CMS WordPress. The advantage of this CMS is its wide spread and the presence of a large set of existing themes and plugins that can be used to create both simple sites and complex solutions in the form of online stores and bulletin boards. Thanks to our experience you can be confident that we will find a suitable solution to your problem and do it in the shortest possible time and at a very good price. The indisputable advantage of WordPress is the presence of a site administration panel, through which you can manage it yourself, quickly make changes and add new content.
Thanks to the high prevalence of this CMS you can be sure that the components of the site are promptly updated, and can also always fint a specialist who can work with it.
Advantages:
Quick development
Simple and easy to understand design
Intuitive navigation
Adaptability for different devices
Ability to connect SEO
Ability to connect Geo Position
Ability to manage the site yourself
A large number of specialists familiar with this CMS
Easy migration between hosting providers
Ability to quickly develop a project on your own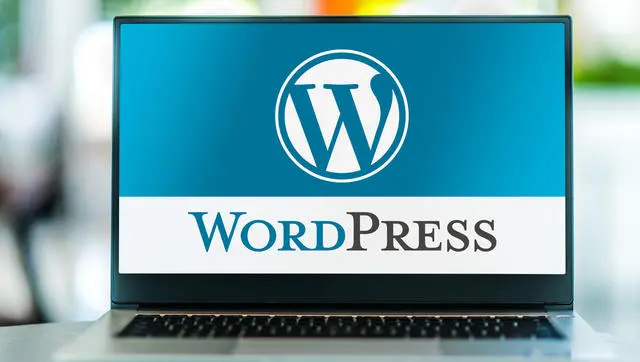 What you will get:
You will get a fully working website on hosting with current versions of plugins installed, and all the content - texts, photos and video metarials - filled in. Additionally, we can perform SEO preparation of the site. For your convenience, we offer regular technical support on an hourly basis. Another advantage of working with us can be placement of the site on our hosting and connection of our backup system - all this will allow you to keep the content and codes of the site in case of a third-party intervention, or in the event of technical failure.
The cost of sites on WordPress:
WP Start
Just a business card
€650
WP Middle
SEO opportunities
€1350
WP Online Store
For online sales
€1950
Number of pages
up to 10 + 10
Connection of payment systems
What materials do we need to start working
We will need business information about your company, the list of services, photos and video materials, texts that we can place on the site. Something from the history of the company, its advantages and benefits.
We can prepare materials on our own, write texts, find photos and videos. However, it is necessary to take into account, that if your business is very niche, then you will have to provide this information.
The WP Start tariff involves mandatory provision of texts, photos and video materials, because within this budget we will not be able to do it for you.
Additional features in the process of developing the site
You can order the development of your design, for this you can give us a design prepared beforehand or send a link to the site from which we could take the design motive for your site. In addition, we can create a design for you, drawing it separately in a special editor. All this work is paid for separately according tothe price list with hourly payments
Please fill in Brief
Payment method
We accept payment in any currency convenient for you, but we prefer Polish zloty.
Payment via PayPal, the commission for payment, about 5%, you take upon yourself.
Payment to a bank account in a currency other than Polish zloty, You are responsible for the transfer fee, about €15-€60.
The recommended way is to pay to a bank account in Polish zlotys, usually with little or no commission.
Payment terms:
The service Hot Hour 24/7 is paid on completion.
Services with an hourly fee are provided after a 100% payment. However, for some regular customers the order of payment can be individual.
Automatic deductible services are paid according to the schedule specified in the description of the service, usually in advance of the beginning of the next period.
Services for the creation of sites with a fixed price of more than €650 are paid 50%-50%, 50% deposit and 50% upon completion. Sites for less than €650 we create after 100% payment, but minimum first payment cannot be less than €650.

Special conditions:
We reserve the right to block the operation of sites and services in case of existing debts, and in case the debt lasts for more than 6 months, projects and services, as a rule, are removed without possibility of recovery. Please, be careful and do not forget to contact us and pay on time, we hope for your understanding.
In case of your or our termination of cooperation for whatever reason, we give you the applications and materials developed for you in the form and scope agreed in each case. Please note that we may not be able to transfer some code, materials and services to you if they are our or third-party developments for use in our business, otherwise known as License Restrictions.
Payment Deadline Limit: The payment deadline (the amount you paid) is limited to 12 months, after which our obligations to you will be considered honored, even if you have not used these funds to obtain our services.
Restriction on the guaranteed value of the work: We can guarantee a one-month fixation of the cost of the work to be done. The cost of work may change after that period due to some objective reason beyond our control, such as inflation, exchange rate differences in your national currency, price hikes or termination of third-party services used by us or loss of confidence in them.
License Agreement and Restrictions:
As a result of the work, you get the generated files of the site mainly in the formats .html, .js, .png, .jpg, .zip, .webp. These files are the final product that you can transfer to third parties, edit and use at your discretion. These files are copyrighted, and these rights to the product we have created for you in the form of files we transfer to you.

Restriction in Copyright:
We do not transfer to you as a copyright object the source code of the site and the components used, on the basis of which we generated the site files, except for the codes that we developed specifically for you and that were paid by you additionally as code development. This additional code development is transmitted without other components that were not developed specifically for you, even if it affects the functionality of the code. In addition, you may not have exclusive rights to certain third-party services, codes and components that the site uses, developed both by us and third parties, as well as photo and video materials purchased or obtained under other licenses from third parties. If you use our default designs (designs developed by our company), this design is not transferred to you as a subject of copyright, you can not lay claim to its further use by our company and our other customers or customers of our partners and our partners. However, if we have developed a design for you and it has been paid for by you, then these rights belong to you, but we reserve the right to use some elements of the design in other projects (unless an additional agreement stipulates otherwise)
Warranty and warranty disclaimer:
We guarantee proper operation of the site in terms of code written by us. In the case of errors in the code that lead to malfunctioning of the site, we will eliminate this fault free of charge. Warranty service period is 6 months from the date of completion of the work, in the absence of information on the date of completion, this date is considered to be one month from the last payment for the site.

Limitation and denial of warranty:
We do not guarantee the operation of the site in terms of third-party components, codes and services (including services created by us), as well as in terms of changes in the provision of these codes, components and services, including restrictions imposed by third parties, which include government and non-government regulatory organizations and bodies. In addition, we deny warranty in the case of major technological changes that affect the operation of the site, such as new versions of the server software, changes in security requirements, data transmission methods, etc., implementation of which led to partial or complete malfunction of the site. In this situation, you as a customer will need to pay for additional work to eliminate the resulting defects in the site. If the problem cannot be solved from a technical point of view, with your proper financing of the work to correct the defects, we deny your product warranty. This warranty obligation is subject to the concept of Force Majeure, when our party is unable to fulfill its obligations due to objective reasons beyond our control.
---
---