Administration and maintenance of the website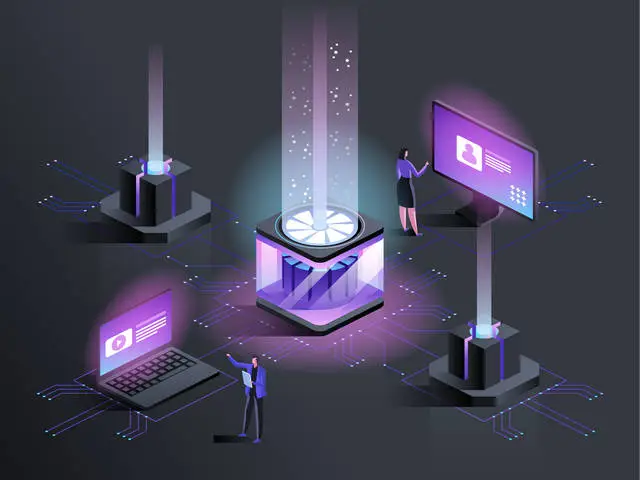 Administrative work takes time and expertise. We offer comprehensive website administration.

The scope of activities that we carry out within the framework of administrative services includes:
Content updates,
Backups,
expansion and modification of the website
maintaining statistics that indicate options for the best use of the website's capabilities.

As part of our offer, we also do all kinds of code modifications and SEO optimizations. Our services guarantee the correct operation of the site.
Benefits of using website administration services:
content for the website must be properly prepared in order to minimize the load on the site and server resources. These activities include: converting and determining suitable file formats, scaling and processing video files
updates are done quickly and professionally thanks to excellent knowledge of the CMS panel
when the volume of work exceeds the capabilities of the CMS panel, we make the necessary edits to the source code and graphic design
we offer professional technical supportу
any changes are in line with W3C web standards
backups are done in a safe way

Cooperation options:
one-time update – an option for sites that rarely need to be updated
a monthly subscription – the best option for websites that require frequent changes of data and content, as well as constant care.

In addition to our expertise in website creation, promotion, and digital marketing, we also offer comprehensive website administration and maintenance services. We understand that the administrative tasks involved in managing a website can be time-consuming and require specialized knowledge. That's why we provide a range of services to ensure the smooth operation and optimal performance of your website.

Our website administration services encompass a wide range of activities designed to simplify your website management processes. One key aspect is content updates. We understand the importance of keeping your website fresh and engaging for your audience. Whether you need to add new products or services, update pricing information, or publish blog posts, our team of skilled administrators will handle these updates promptly and accurately.

Regular backups are an essential aspect of website administration, ensuring that your valuable data is protected in the event of any unforeseen issues. We establish a reliable backup system that securely stores your website'sfiles and databases, allowing for quick and easy restoration if needed. This provides peace of mind, knowing that your website is protected and can be swiftly recovered in case of data loss or system failure.

As your business grows and evolves, you may find the need to expand or modify your website's functionality. Our team of experienced developers is skilled in website expansion and modification, ensuring that your website adapts to your changing requirements. Whether you need to integrate new features, enhance user experience, or optimize performance, we have the expertise to make the necessary modifications without compromising the integrity of your website.

To ensure that you have a comprehensive understanding of your website'sperformance, we maintain statistics that provide valuable insights into user behavior, traffic sources, and other key metrics. By analyzing these statistics, we can identify opportunities for improving user experience, optimizing conversion rates, and making informed decisions about the best use of your website's capabilities.

In addition to administrative tasks, we offer code modifications and search engine optimization (SEO) services. If you require custom functionality or specific enhancements to your website's code, our experienced developers can efficiently make the necessary modifications while adhering to best practices and industry standards. Furthermore, we understand the importance of SEO in improving your website's visibility and organic search rankings. Our team employs proven SEO techniques, including keyword research, on-page optimization, and technical SEO, to enhance your website's performance and attract targeted organic traffic.

By choosing our website administration services, you can be confident that your website will be in capable hands. Our comprehensive range of services ensures that your website remains up-to-date, secure, and optimized for peak performance. With our attention to detail and commitment to delivering exceptional service, we guarantee the correct operation of your website and provide ongoing support to address any issues or concerns that may arise.

Contact us today to discuss your website administration and maintenance needs. Let our experienced team handle the administrative tasks, code modifications, and SEO optimizations, so you can focus on running your business with the assurance that your website is in expert hands.
Online evaluation