The cost of work with the hourly payment of our IT specialists
A profitable solution to save the company money is the outsourcing of IT specialists.
We offer outsourcing of IT specialists at very good and affordable prices. You You can choose the number of hours per month you need and get in return specialists of different profiles.
At your disposal:
Programmers
Linux systems and hosting specialists
Webmasters
SEO specialists
Designers
Video Editors
Tech support
Consulting services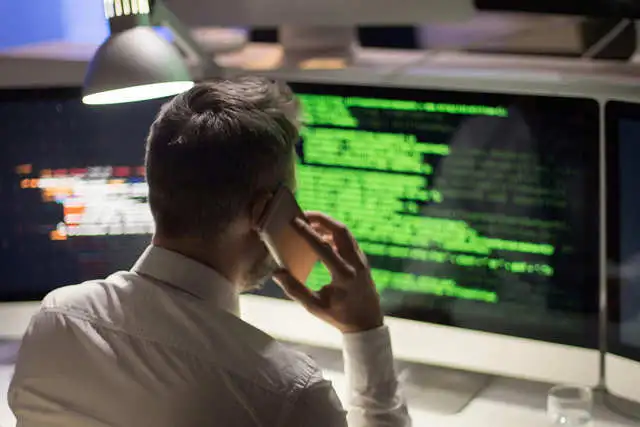 Prices for hourly work:
Limitation of Liability:
These options for dividing the performed work are tentative, and are presented for introductory purposes, taking into account our experience and assuming what work can be done during this time, taking into account that these are one-time payments. It is possible that the required work will not be completed due to a lack of hours. In this situation, you will need to pay extra or stay with what we We will manage to do with a reasonable and quality approach, taking into account our many years of experience. It always depends on complexity and volume of work, as well as on the efficiency of the services and platforms you use.
It's important to keep in mind:
One important factor in reducing costs is your interaction with our specialists, we can't help you effectively if you don't communicate effectively with us or make inappropriate decisions that are not in line with our recommendations. This inefficiency means that you will pay for mistakes of your work without any claims against us.
Please fill in Brief
Payment method
We accept payment in any currency convenient for you, but we prefer Polish zloty.
Payment via PayPal, the commission for payment, about 5%, you take upon yourself.
Payment to a bank account in a currency other than Polish zloty, You are responsible for the transfer fee, about €15-€60.
The recommended way is to pay to a bank account in Polish zlotys, usually with little or no commission.
Payment terms:
The service Hot Hour 24/7 is paid on completion.
Services with an hourly fee are provided after a 100% payment. However, for some regular customers the order of payment can be individual.
Automatic deductible services are paid according to the schedule specified in the description of the service, usually in advance of the beginning of the next period.
Services for the creation of sites with a fixed price of more than €650 are paid 50%-50%, 50% deposit and 50% upon completion. Sites for less than €650 we create after 100% payment, but minimum first payment cannot be less than €650.

Special conditions:
We reserve the right to block the operation of sites and services in case of existing debts, and in case the debt lasts for more than 6 months, projects and services, as a rule, are removed without possibility of recovery. Please, be careful and do not forget to contact us and pay on time, we hope for your understanding.
In case of your or our termination of cooperation for whatever reason, we give you the applications and materials developed for you in the form and scope agreed in each case. Please note that we may not be able to transfer some code, materials and services to you if they are our or third-party developments for use in our business, otherwise known as License Restrictions.
Payment Deadline Limit: The payment deadline (the amount you paid) is limited to 12 months, after which our obligations to you will be considered honored, even if you have not used these funds to obtain our services.
Restriction on the guaranteed value of the work: We can guarantee a one-month fixation of the cost of the work to be done. The cost of work may change after that period due to some objective reason beyond our control, such as inflation, exchange rate differences in your national currency, price hikes or termination of third-party services used by us or loss of confidence in them.
---
---